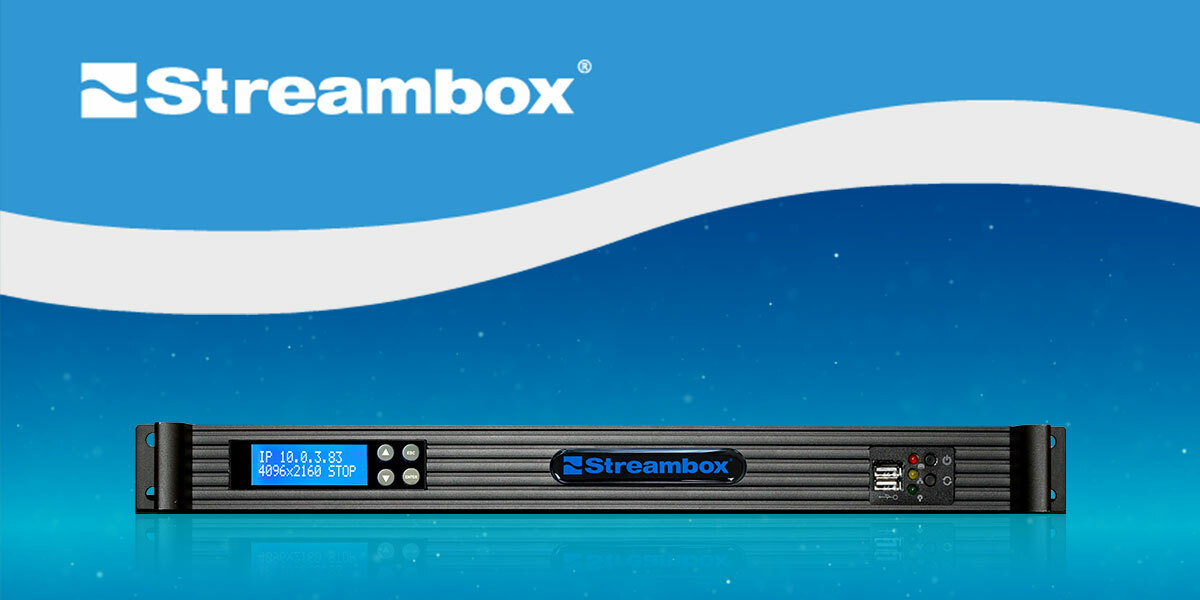 Streambox Advanced Codec Celebrates New Capabilities for 2019
2019 is the 20-year anniversary for Streambox and that means new capabilities and features for users. Leading off in the new year is a number of significant enhancements to the already state-of-the-art Chroma encoder/decoder system.
Streambox Chroma is suitable to a diverse set of streaming workflows and applications in post-production, broadcast and other media enterprise facilities. Chroma systems can be the central component to provide high-quality video streaming including 4K DCI with full range color and HDR between post-production facilities, co-located team members and remote clients. Chroma can also be the crucial connecting device for a journalist in a remote bureau sending an HD stream back to a network operations center.
Chroma has an extensive feature set, but you may not need all the capabilities all the time, or your needs may change over time or for certain projects. Streambox now offers feature-based licensing for bundles of features, or for certain individual features. Software can be activated on-the-fly with codes by purchasing licenses based on hardware identification. Specific hardware features are also upgradable depending on the Chroma model you have.
Chroma has multiple new operational developments. Monitoring options have been increased with remote preview of streams being decoded at different levels of quality, native RGB preview for encoding and decoding, and a stream Pull function based on metadata used with Streambox Enterprise Server or Streambox Cloud Services is a great way to monitor pre-identified streams using such metadata parameters as reporter name or server IP address.
Other operational additions include remote Web UI/control when networked to Streambox NODE for playout, LCD data such as IP identification for encoder and decoder, and improved diagnostics such as drop frame detection to assist with video optimization.
The encoder and decoder performance continues to Improve with even better quality and a low latency mode of 1 frame, < 0.1 seconds which represents a significant advancement.
As a reminder in late 2018, AES end-to-end encryption was added for Chroma to protect valuable content, and the ACT-L5 codec was enhanced for superior video quality and up to 16 channels of uncompressed audio.
Streambox Chroma has become the superior solution for high-quality streaming environments. Look for continuing changes this year for Chroma, as well as other Streambox products.
Improved quality codec with even lower latency mode
Automated stream pull from Streambox Cloud Services
Remote live stream preview for decoding
RGB preview for encoding and decoding
Web UI configuration for sending to Streambox NODE playout device
Feature-based licensing model
Extended diagnostics to further assist video optimization