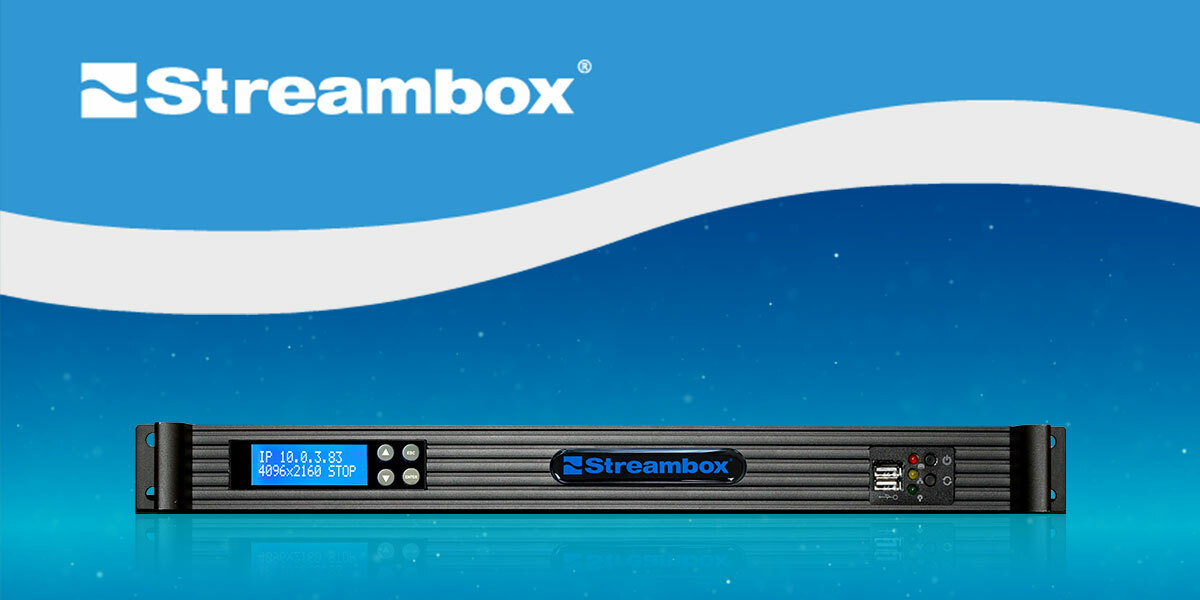 Streambox Introduces New Capabilities for the Chroma Products
Streambox has extended the flexibility and upgradability of software-defined Chroma systems with a number of new features and capabilities. Streambox technologies applied to Chroma provide unrivaled performance, reliability, superior quality, and minimal latency.
Streambox Chroma UHD/HD advanced encoders/decoders are optimized for high reliability, low-cost newsgathering and video contribution in broadcast applications. For post-production environments, Chroma systems support 10 and 12-bit 4:2:2 and 4:4:4 RGB color and even HDR video encoding at significantly lower data rates. Chroma provides no compromises low latency 4K, UHD, 2K, and HD video over public and private IP networks of different types. Producers, engineers, and colorists can now deliver real-time services with a bottom-line advantage for color correction, remote editorial, and final review.
"Chroma is the best solution for streaming the high-quality video needed for the feature, episodic, and commercial post-production services we provide'" states Corey Stewart, CTO of Harbor Picture Company. "We have multiple locations in multiple cities, and Chroma delivers the performance that we and our customers demand on projects for collaborative color grading, editorial, and review."
The latest Chroma enhancements include:
Optimized ACT-Level 5 codec that supports 4K DCI resolution and 12-bit, 4:4:4 RGB/ XYZ color, and is compatible with existing ACT-Level 3 codec.
QUAD SDI I/O hardware to support Quad/Dual link for 12G, 6G, 3G or 1.5G interfaces that permit facilities to use existing infrastructures
HDR, HDR+ and DolbyVision compatibility
3D video support
Up to 16-channel uncompressed PCM audio
Support for higher bitrates up to 120Mbps
64-bit OS with 20% performance improvements
For more information please contact Streambox at sales@streambox.com.